We are
Obsessed


with making


Ultra Pure

water


Bottled water, coffee, and tea delivery for your home and office.
Ultra-pure H2O. Award-winning taste. Convenient, risk-free service.
The Le Bleu

Difference
Experience the Difference for Yourself
Ultra Pure Water
Our water is tested to parts per TRILLION
Best Water, Best Service
Our customers give us an industry-leading 4.8 stars
100% Risk-Free Trial
Try us now, 100% completely FREE
No Expiration Date
Our water is so pure it is not required to carry an expiration date
We Are the Largest
and Most Trusted
We serve more customers than anyone else in North and South Carolina
No Worries!
No contracts, no buying minimums, no hidden fees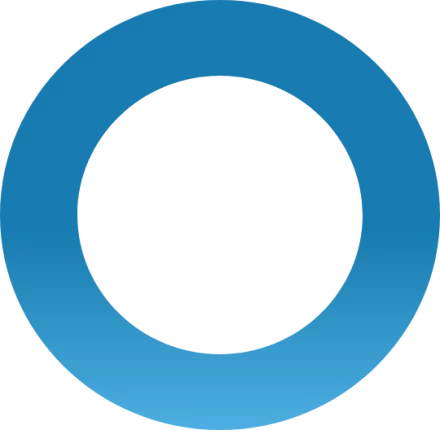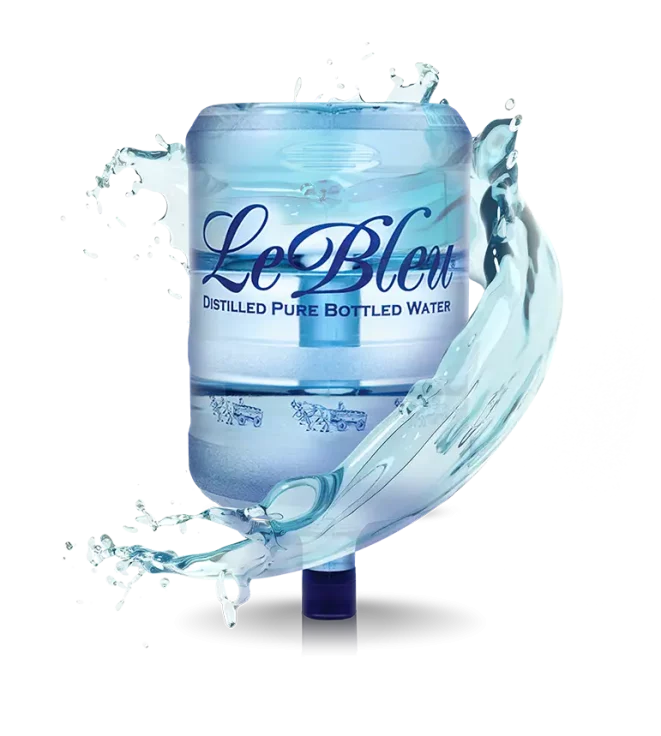 Our Customers

Love Us
They Give Us an Industry-Leading 4.8 Stars
Excellent
4.8
★
★
★
★
★
Based on 561 reviews from
review us on
Dee
★★★★★
The trial made it really east for me and my family to experience Le Bleu. In just a matter of days, my gum issues that I have had for years cleared up. I have more energy and can think more clearly. Its pretty close to magical water I think and the health benefits are a huge plus! I am truly amazed that it has no scent at all. Even distilled water in gallons from the supermarket smell bad to me, especially a day or 2 after opening. I learned that Le Bleu cleans their bottles with their own water and that ensures that no bacteria will grow. Why drink any other water when Le Bleu is simply the best!
Mike E.
★★★★★
I've been drinking le bleu water for several years purchased through local retailers.Decided to step up to home delivery.Ms Carver (Tracey) Le Bleu Regional Account Executive approached me with a presentation and proposal.I admire her passion for what she believes in. Clean drinking water for better health.Her product knowledge and professionalism on a scale of 1 - 10Surpasses the scale .I was sold in the convenience of having5 gallon jugs dropped off once a month.And how seamless she made it to get my account set up . Just wanted to sayThank You!
Matt N.
★★★★★
I had the pleasure of working with Tracey , her exceptional service and extensive product knowledge made our company experience truly outstanding. Her attention to detail and genuine interest in understanding our company's needs , I highly commend Tracey Carver for her professionalism, dedication, she will be a true asset to your team!
Jennifer M.
★★★★★
Our family, including our fur babies LOVE Le Bleu water!! We find ourselves ordering more each month! Thank you, Le Bleu for providing a convenient and healthy option for your consumers!
Kathy B.
★★★★★
Simply the BEST Water anywhere around, contained in the BEST BOTTLES too! I love My LeBleu!
Lindin Design A.
★★★★★
Great water, great customer service! Very easy and convenient, we always have water here at the office for coffee and tea.
Elyntra W.
★★★★★
Their water is the best! We love our delivery driver Joe
Alberta W.
★★★★★
Always delivers on time and to the door. Great taste! A step above the rest.
charlotte L.
★★★★★
My family and I really enjoy the Le Bleu water. We use it for drinking and cooking
Emily P.
★★★★★
So far, delivery and customer service have been great! Kendall, an account manager gave me the best service and really made my day!
Angie S.
★★★★★
Le Bleu has the best water ever!!! I used Le Bleu at a previous employer's office, and I fell in love with the water and the service. When I started with my new employer, I requested to have Le Bleu take care of our water needs. The delivery folks are always nice and friendly, and the office always responds quickly to me when I have a question or need to make a change. If you're looking for fantastic service and the best water, look no further than Le Bleu! Thank you Le Bleu for being the BEST!!!
Marilyn H.
★★★★★
I don't drink anything else. The delivery service is the bomb. They're the best!
Scott and Wanda M.
★★★★★
The place is great.
Robert H.
★★★★★
Le Bleu water has unexcelled quality. You can have your Perrier and Fiji waters, but Le Bleu is the one my family prefers.
Patrick M.
★★★★★
We've been using Le Bleu bottled water for at least 10 years, we've always experienced, great service, great water, and have a Great delivery person
Roy S.
★★★★★
Absolutely the best water you can get.Real water that tastes like water used to. Reliable delivery and customer service
James E.
★★★★★
Been a customer now for several years and I have nothing but great services 😀 from them.
BBM L.
★★★★★
We love our LeBleu water dispenser! The water is delicious and cold and we don't know how we ever lived without this machine! The staff and children all enjoy the cool crisp refreshing water, especially on long hot days we have! The delivery drivers who bring our new containers and pick up the empty ones are all very nice and courteous. The salesman who came in a pitched the water fountain knew what he was talking about when he said we would never taste water like this and he was right. It was probably the best decision I made last year! Thank you LeBleu!
Eileen B.
★★★★★
We have been using Le Bleu for several years at our apartment community and the service has been awesome! The prospects, vendors and residents love have the water cooler in the office.
Joyce A.
★★★★★
I love the taste of LeBleu water. I drink several glasses of water because it tastes so good. I also find that using it to cook with the time for cooking is reduced. Dried beans cook a lot faster. I never want to have to do without LeBleu water. It has been 12 years since this review. I am still loving my LeBleu water. Don"t trust water from the spigot. I know this is clean, fresh and good for me.
Try Le Bleu Ultra Pure Water Absolutely, Positively,

100

% for

Free

!
You'll receive:
Free 5 gallons of Le Bleu Ultra Pure Water
Free delivery and pick-up
Free use of a dispenser
See why everyone loves Le Bleu! All at ZERO cost to you. No tricks, no catches, Just delicious Ultra Pure Le Bleu water delivered (for free) directly to you!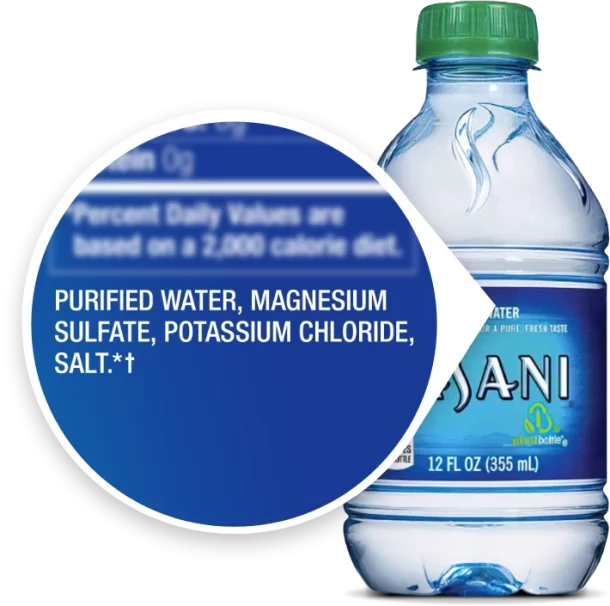 Should water have

ingredients

?


No!

But our competitors think so...
Compare Le Bleu's taste and purity with any other bottled water and you make the choice.
Best

Water.

Best

Service.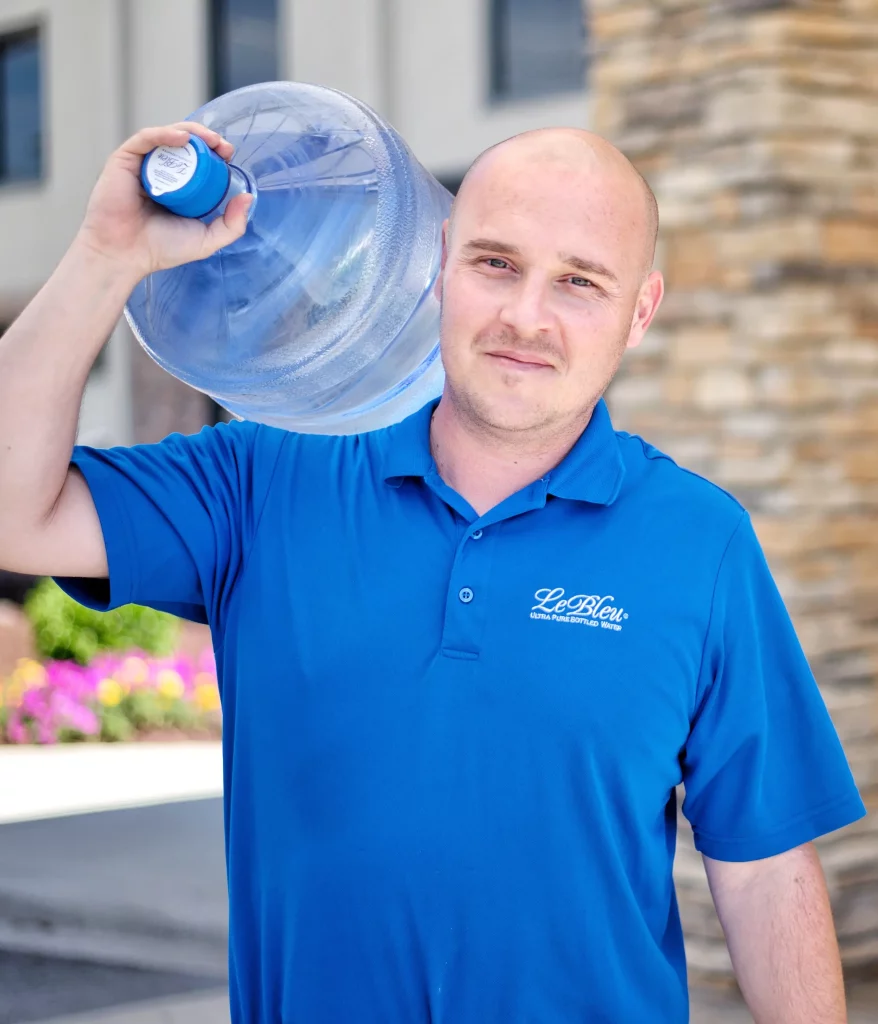 It's What Your Employees Deserve
Le Bleu proudly serves the largest organizations in North and South Carolina. Offering:
3- and 5-gallon water delivery services
Case bottled water
Custom label water bottles
Keurig machines with over 40 flavors of gourmet coffee, tea, and hot chocolate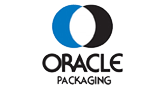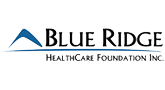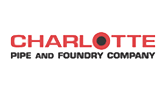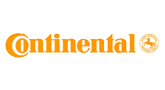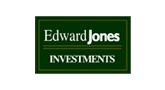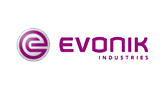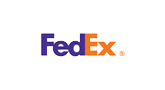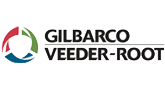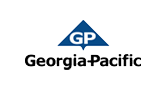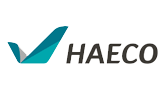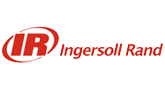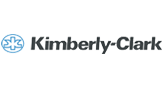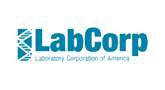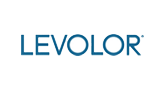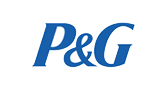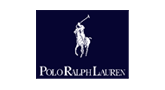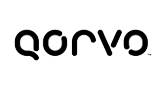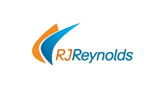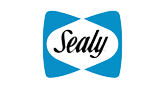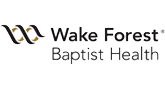 Your Family Deserves the

Purest

Water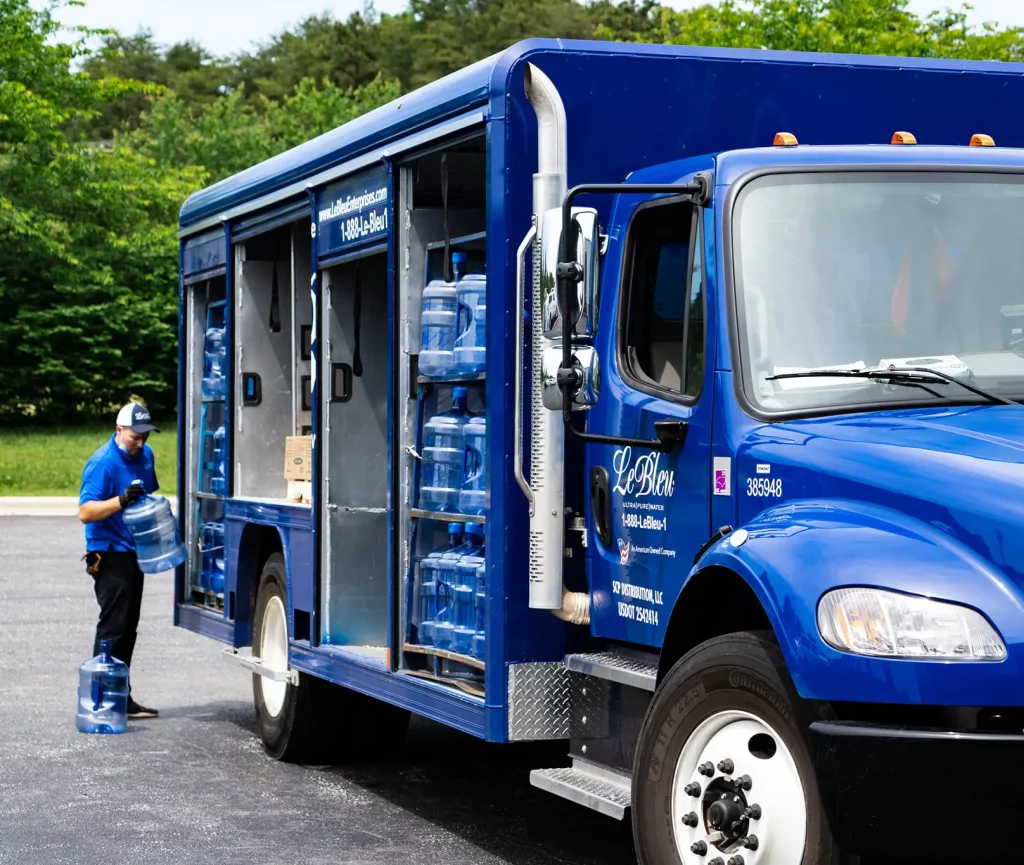 For more than 20 years, families in North and South Carolina have relied on us to deliver pure, fresh-tasting, contaminant-free Le Bleu water to their homes.
Don't worry about not being home, just leave your empty bottles out and we will exchange them.
Setup is quick, easy and scheduling is painless with easy text-messaging options and quickly emailed receipts.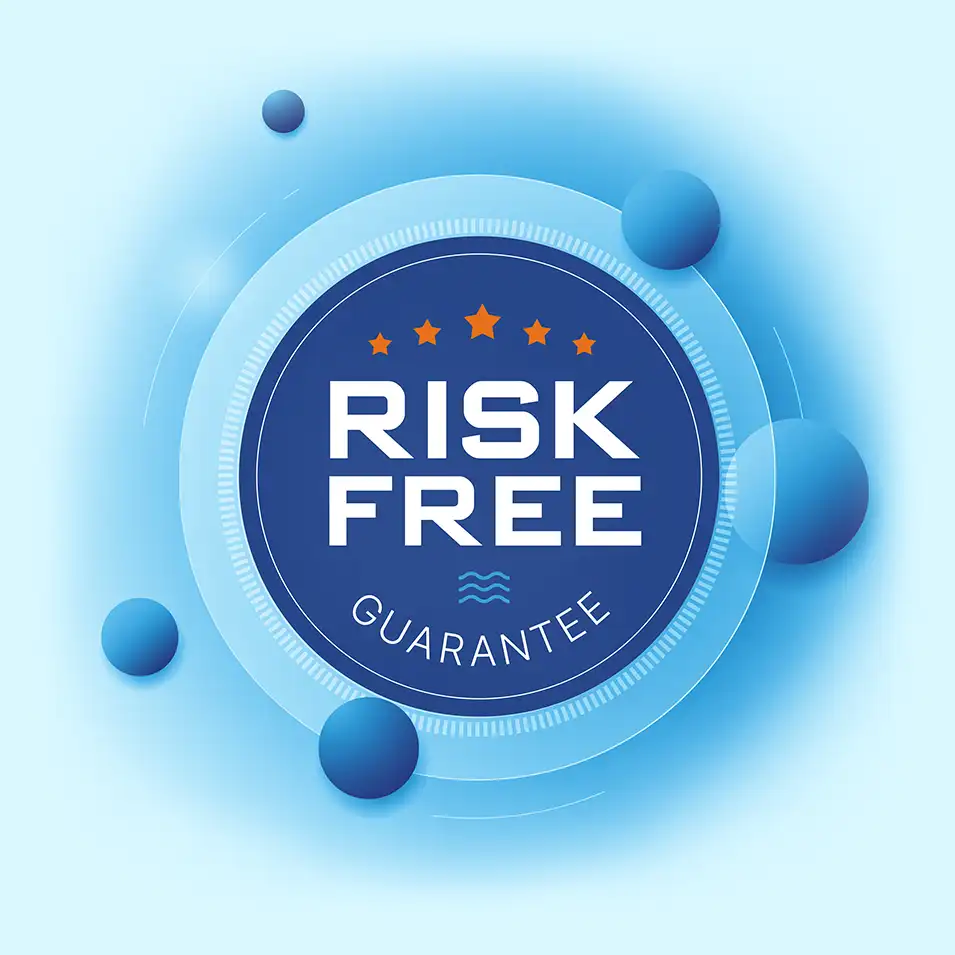 We are so confident you will LOVE Le Bleu Ultra Pure Water, we offer a truly risk-free service.
Cancel anytime
No cancellation fees
No contracts
FREE set up
No surprises